Posted by Muhammed Abdullah for Habibe Sunglasses on 3rd Jan 2017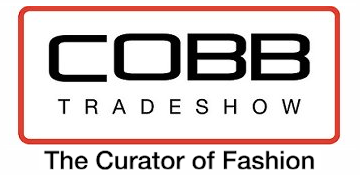 This Sunday at the Cobb Galleria Centre in Atlanta, GA , will be the first Cobb Tradeshow for 2017. The Cobb Show is the largest growing regional tradeshow in the southeast offering men's contemporary, dressy, street, and sports apparel. Name brand and non name brand apparel will both take the stage at this 2 hall show. The show is great for retailers offering medium to high price point apparel. While many business owners and fashion people are quick to mention huge and national shows here are some reasons not to sleep on the regional tradeshows for your respective industries.
Regional tradeshows offer a unique and personal experience between buyers and sellers making it easy to learn about the products being sold. Regional shows also set an easier environment to build a solid foundation between the buyer and the sales rep. This helps for future sales, questions, and concerns. Regional shows allow exhibitors and retailers to spend more time selling and purchasing with each other. Exhibitors can offer a little more time and attention in a regional show where as at the national shows space cost, sales goals, and appointment times are under greater scrutiny. Do not get it wrong, a regional show is not a place to go and window shop. If you do not take advantage of what you see in a regional show the minimum order requirements and the ability to get time with a sales rep. at a national level show will be like going from high school to the pros. Thinking you can see it now and buy it later is a bad game plan. Sales reps. want and appreciate your business but the rules change from show to show. The Cobb show works to compliment a less pressure show so take advantage of what is offered!
Regional shows are also great places to find emerging new lines, products, and services that do not attend the national shows or only attend a selected few. This is the way to get in with companies that will emerge to be leaders in your industry and become more selective with their accounts once reaching an elite level. Most companies will not forget you "when they make it" and if they do so failure usually follows after leaving their base customers. Always take time to see and hear about new lines, products, and services at a regional tradeshow. Most new companies have lower minimum order requirements and flexibility to get in your store and may become a hit for you.
In closing I hope to see you this Sunday and Monday January 8 and 9 at the Cobb Galleria Centre for The Cobb Show. We will be in booth 737 and have great show specials. To see more about the show and who will be there visit www.thecobbshow.com
Habibe Wood Sunglasses and Belvedere Shoes.